If you regularly watch YouTube, you may have seen many people making different types of talking videos. They record themselves while talking in the videos for example: doing product reviews or making informational videos. A question that might come to your mind is, how do the YouTubers make every second of their video count? You will see that YouTubers talk without any break in their videos. You find their videos very enjoyable because there are no breaks or pauses in their videos. But the question here is, how do they do that? Because for an ordinary person, it is very difficult to speak continuously no matter how good he is. So why are there no brakes in the videos of YouTubers? Do They edit their videos manually to cut all the silent parts?
If you have such questions in your mind, then you just landed on the right page. In this article, although it is possible to manually edit your videos to find and cut the silent parts from them, it will take a lot of time. Sometimes it can take hours which most people cannot afford. So. there are other solutions that can help you to detect and cut the silent part of your videos in just a few minutes.
In this article, we will tell you about Filmora X, which is one of the best video editing software in the market. It has a built-in silent detection feature that can save you a lot of effort. Although it is a paid feature and you need to pay some amount to use this feature, but at the cost of sandwiches, you save yourself a lot of time. Also, for some people, time worths more than money.
Step By Step Guide For Silence Detection With Filmora X
We have prepared a detailed guide to tell you how you can use the silence detection feature in Filmora X. You just need to follow some simple steps and leave the rest to the software. Video editing won't be a difficult task now with Filmora X. Just follow the steps given below:
Step1: First of all, you need to download the Filmora X video editor on your computer and install it. You can visit their official website to download the software.
Step2: If the software is already installed, just click on its program icon and run the software. A window will appear on your screen from where you need to select a new project with an example of a project charter to open the Filmora X interface.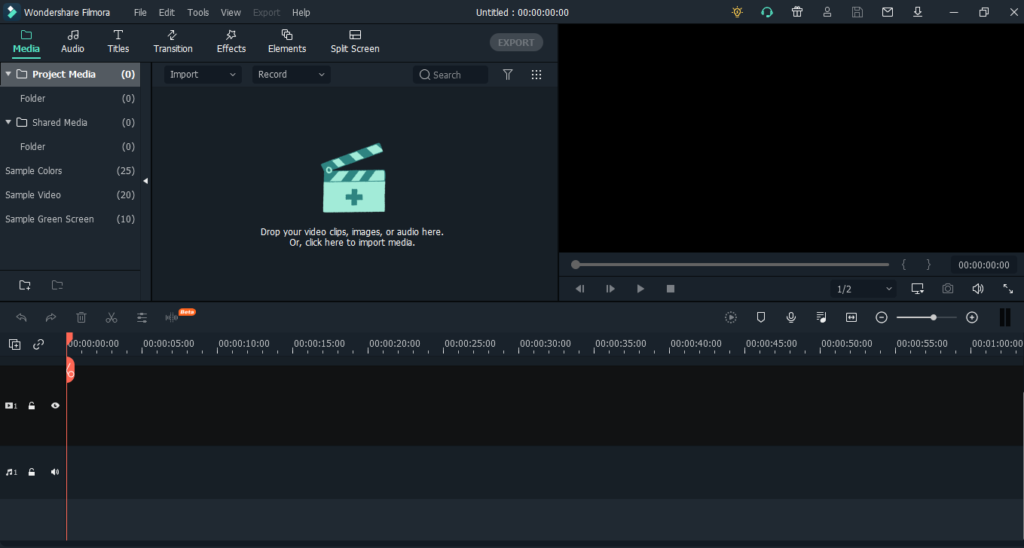 Step3: Now, you need to import a video in Filmora X on which you want to use the silent detection video. Click on File, then click on import media files, and then again click on import media.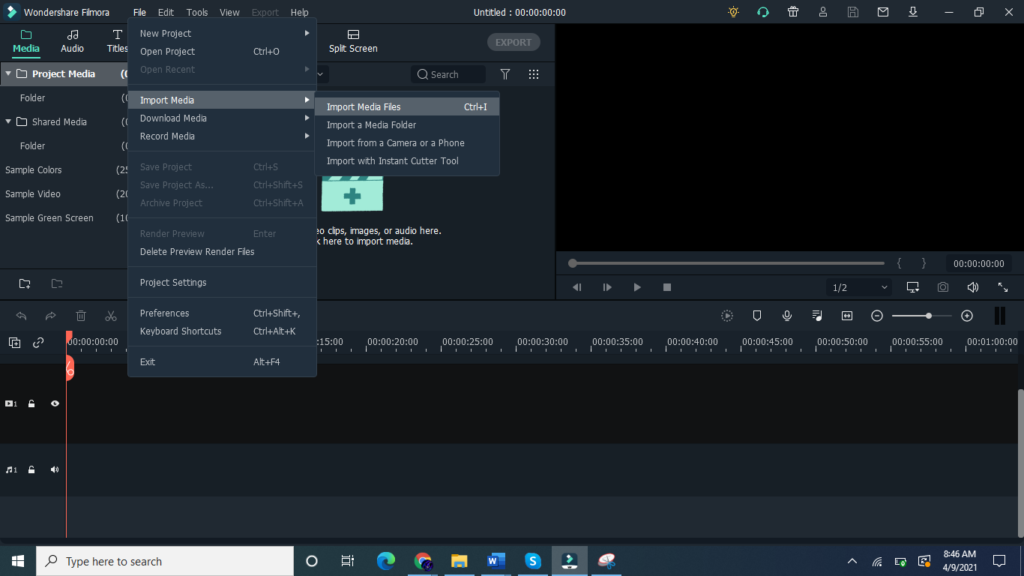 Step4: Now, select the video from your computer on which you want to apply silent detection and bring it to the timeline of Filmora.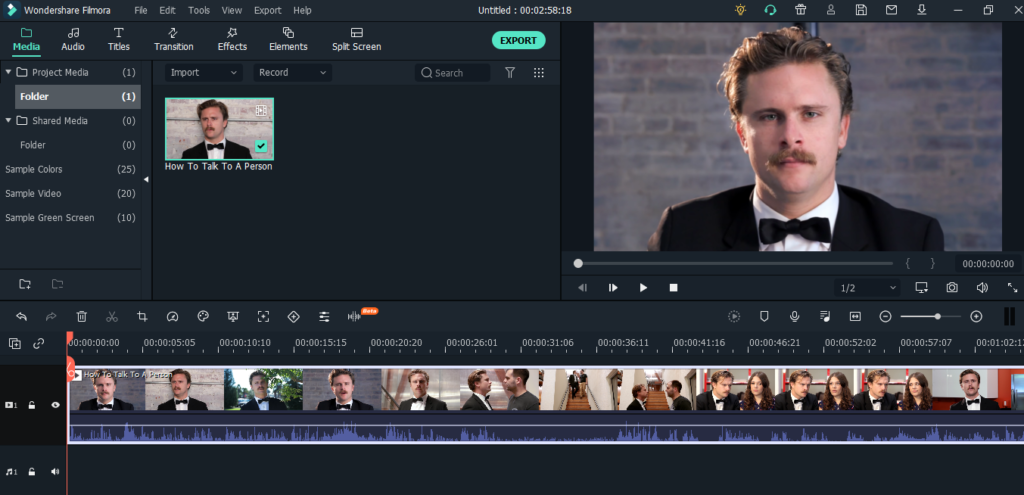 Step5: Now, right-click on the video clip from the timeline and click on the silent detection option from the menu. A silent detection window will appear on your screen, where you will see that Filmora has already detected the silent parts in your video.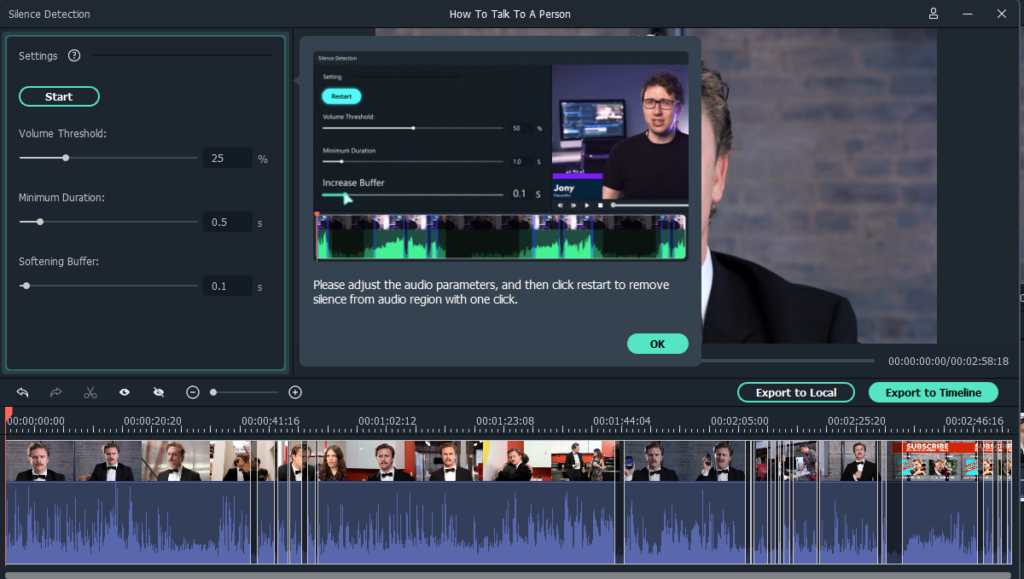 Step6: You can adjust the parameters on your screen to calculate the silence detection and then click on the restart button to remove the silent parts of your video with just a single click.
Step 7: You can also manually fine time the silent parts from the window where the silent parts have already been detected.
Step8: Once you have done adjusting the parameters and you have done with the tuning of your video, click on the export to timeline button, and you are good to go. You will see that the silent parts from your videos have already been removed in these simple steps.
Step9: Now, you can start editing your video as you want without worrying about any silent parts in your videos. Silence detection is a paid feature of Filmora, and you might need to pay some amount to use it compared to the value that this feature provides; the amount is just a fraction.
So, there are some simple steps following which you can easily detect silent parts from your videos and remove them with a single click. If you want to to create your own talking videos then we recommend using the Filmora X video editor because it is very simple and easy to use. Everyone can use it even if they do not have any video editing experience. With some practice, you will eventually get better.
Conclusion: you can easily make it with Filmora, why not give it a go?
Filmora download link: https://filmora.wondershare.com/download-filmora-windows-new.html