Lumonitors: A relatively new portable monitor is taking the world by storm. Aptly named Lumonitor, the machine comes with an ultra-bright display to ensure optimal viewing in any lighting conditions. There's also the 4K resolution to provide crystal-clear images and videos. On top of that, you get an integrated battery, Hi-Fi speakers, and many other handy functions.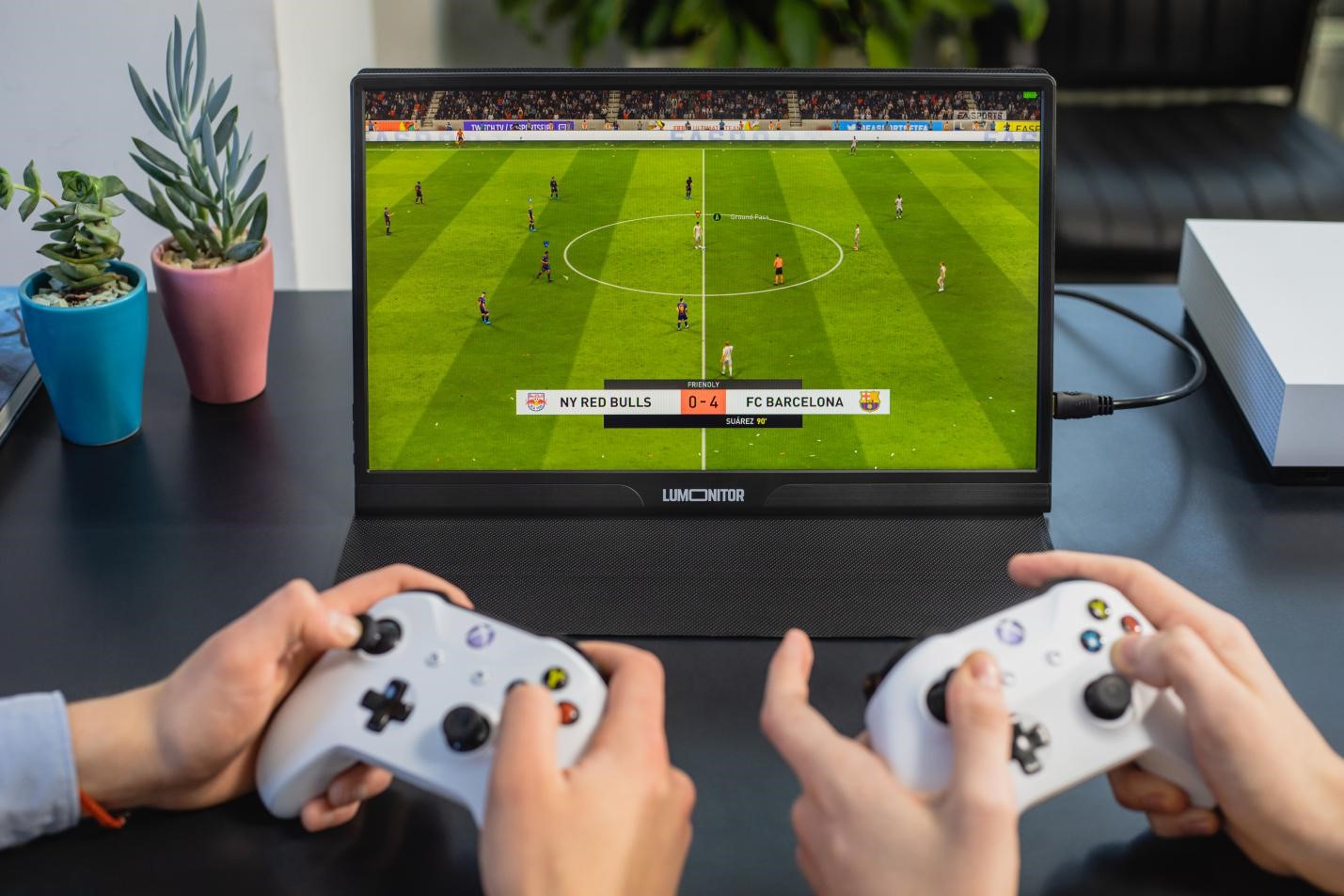 Lumonitor Specifications and Features
Screen type: IPS
Weight: 1.3 pounds
Width: six millimeters
Screen size: 15.6 inches
Resolution: 4K/1080 P
Battery: 4000 mAh x 2
Brightness: 400 cd/m2
Color range: 100% sRGB
Accessories: magnetic cover; stand (sold separately)
One of the best things about Lumonitor is the 4K resolution. It gives you amazing clarity and depth to make for an immersive gaming and viewing environment. It's also perfect for work presentations – just connect Lumonitor to your tablet or laptop, and you're good to go.
The device comes with an IPS screen that's twice as bright as other solutions on the market. You get easily legible information and clear images even in direct sunlight conditions.
What is more, there's eye-care technology to shield your vision from digital strain. Even if you use Lumonitor for an extended period, there will be no adverse effects on your ocular health.
Lumonitor
Additionally, the manufacturer opted for proprietary touchscreen technology called PinPoint. It kicks regular touch responsivity up a notch to ensure greater precision. The machine works great, whether you're making large or fine strokes. Plus, the response time stands at less than 10 milliseconds, expediting your interactions with the monitor.
Furthermore, the manufacturer ensured that you can easily carry the device. It weighs just 1.3 pounds and is six millimeters wide, making for a perfect travel companion. Lumonitors fits backpacks and laptop cases without difficulties, so you can take it to the office or on any of your travels. The screen size is also adequate (15.6 inches), and you shouldn't have problems holding the item with one hand.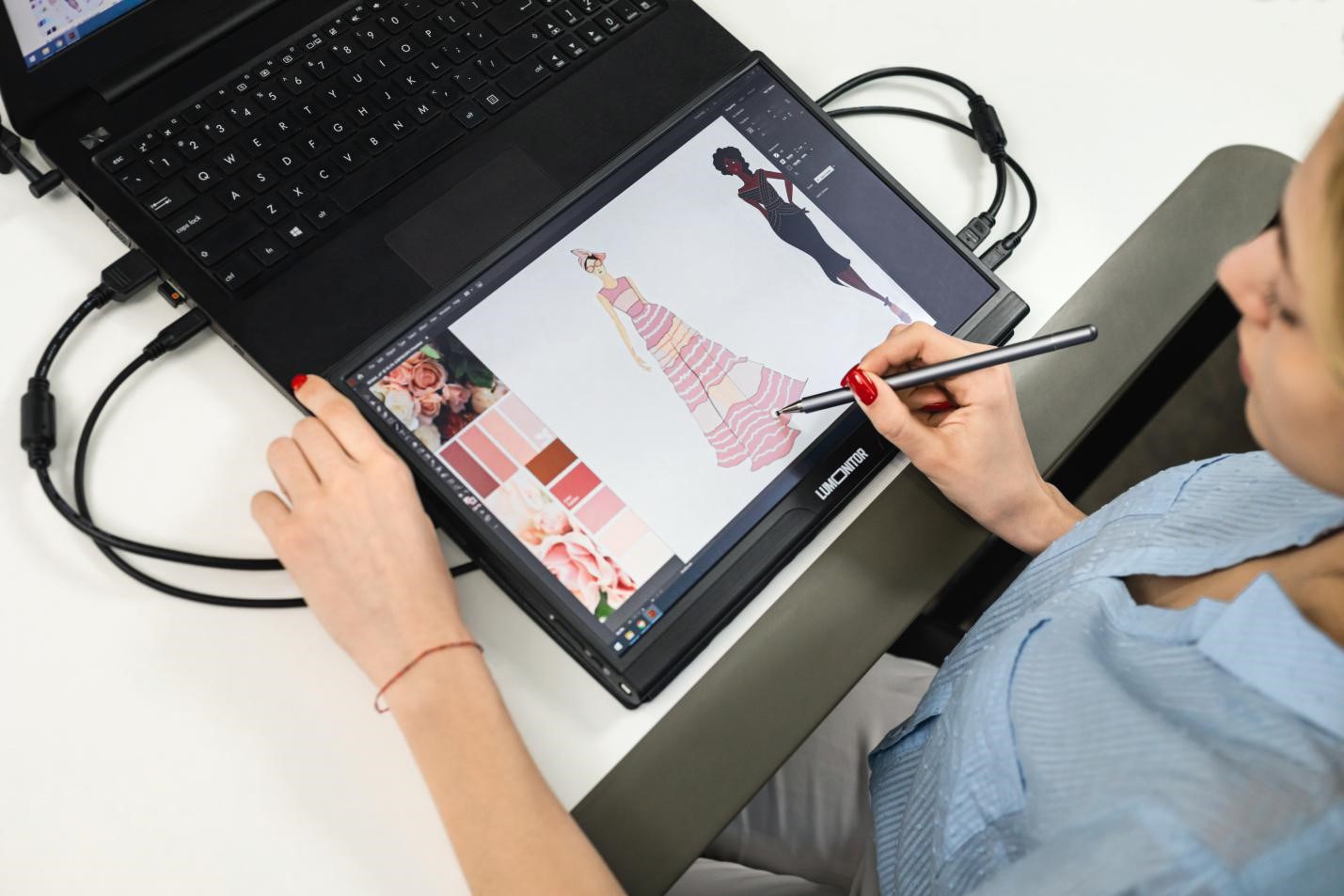 When it comes to your battery, the Lumonitor is nothing short of outstanding. You get a 4000-mAh model that can power your device for up to four hours. Moreover, you can turn the machine into a power source for other gadgets. All you need to do is plug in your phone or laptop, and a low battery will no longer be an issue.
Compatibility capabilities are also admirable. Lumonitor features universal compatibility, meaning you can connect the piece with any device you can think of.
Also Read: Top 5 Gadgets you Should Check Out for in 2020
Here are some of your options:
Android and iPhone smartphones
Tablets
Laptops
Desktop computers
Nintendo Switch
PlayStation and Xbox controllers
Camcorders
In addition, the item works with several operating systems, including Windows, Linux, and iOS. Consequently, you can share information with your friends and colleagues even if they're using different platforms.
Externally, the main highlight is the wide selection of ports. Lumonitor features HDMI, USB-C, Micro USB, and a 3.5-millimeter AUX headphone jack.
You also get Hi-Fi speaker grills on either side of the portable computer, eliminating the need for external solutions. These speakers produce dynamic bass and high-quality audio, whether you're watching movies and TV shows or gaming. Therefore, optimal viewing is complemented by fantastic sound.
There are tremendous customizability features, too. You can make various adjustments from the device by selecting the contrast, brightness, or color necessary for scope of the project. Plus, if you need a different perspective, you can switch to vertical viewing for handy reading, coding, editing, and word processing.
Lumonitor did a great job concerning ease of use, too. With plug-and-play functionality, there's no need to bring in extra software or install additional applications. The moment you plug in your device, Lumonitor starts conveying the image. Also, the machine saves your settings since it features an internal battery.
This makes the item perfect for all users, regardless of their skill handling portable computers. People who only know how to use smartphones can plug their device into Lumonitor and access a larger screen. There's no learning curve whatsoever.
Finally, the model is extremely affordable. At just $449, you can spend a minimal amount of money to get a premium device. There's also a second version with a full-HD display (1080 p) that goes for $349, which is worth considering as well.
Get Your Hands on a Top-Class Device
Finding a reliable portable monitor used to be hard, but you now have the ideal option. With Lumonitors, you'll reap all the benefits of a streamlined device. There's fantastic resolution, cutting-edge touchscreen technology, outstanding compatibility, and many other great details.
Visit this website to add Lumonitors to your assortment of gadgets.