Gadgets Technology is one of those sectors that is transformed and advances every day. Companies that follow significant changes, trends, and futuristic transformations in technology are helping them create substantial opportunities in the corporate world.
As we talk about futuristic technologies, 2019 saw many shakeups, product launches, updates, and revolutions in how the tech sector works.
From 5G to foldable smartphones, we've seen a paradigm shift in the world of technology. In the development of 2020, we will see something more significant than in 2019.
However, here is a look at 5 awesome tech gadgets to watch out for in 2020.
Also Read: Nanophotonic: What it is and How it Works?
Lenovo Legion Gaming Smartphone
Lenovo is not only a manufacturer of laptops and desktops but has also been active in the smartphone sector for a long time. This year, Lenovo will prepare its smartphone range through the Legion brand and launch a gaming smartphone.
Last year, we saw Asus work wonders in the market with the ROG Phone / ROG Phone 2 by creating a buzz in the gaming smartphone world.
Well, the price is roughly closer to (iPhone 11 – 256GB – Rs 69900) and (Asus ROG Phone 2 – Rs 70000). Only a gaming fan would choose the Asus ROG Phone 2 and not the iPhone 11.
In terms of the Lenovo Legion gaming smartphone, the brand would compete against significant competitors like Razer, Asus, and a few other gaming smartphones.
In terms of specs, the smartphone expects to have an AMOLED display with 1080 panels and an integrated fingerprint sensor. The device also equipped with the latest and most powerful Qualcomm Snapdragon 855/865 processor, as well as a massive 8 GB of RAM and 128 GB of internal storage.
Huami Amazfit T-Rex Smartwatch
When it arises to wearable gadgets and devices, smartwatches are one of the most popular gadgets that you should carry with you. Not only is it quite luxurious, but it is also a futuristic product.
When a glorious year ended, we hardly saw a revolution in smartwatches other than that of smartphones. However, with sporadic versions of smartwatches, it is always one of the best and coolest gadgets to trade.
In 2019 we had seen a smartwatch version: Samsung Galaxy Watch Active 2, Casio Pro Trek WSD-F30, Louis Vuitton Tambour Horizon, and Puma Wear OS Smartwatch are some of the most talked-about smartwatches.
In 2020, Humai will launch the new Amazfit T-Rex Smartwatch, as expected from a better version for the tech world.
This smartwatch with a robust look and a bulky bezel has a 390 mAh battery, Bluetooth 5, a built-in GPS with which you can easily track your smartphone, water resistance of 5 ATM or 50 meters and a heart rate monitor that helps you calculate supports your heartbeat.
Also Read: Emerging Technology: Cloud Computing – Definition, Working, and Benefits
Microsoft's Xbox Series X
In 2019, Microsoft previewed the next generation of Xbox at the Game Awards. Known by the code name "Project Scarlett," Microsoft decided to compete against big competitors like Sony, which also comes with PlayStation 5.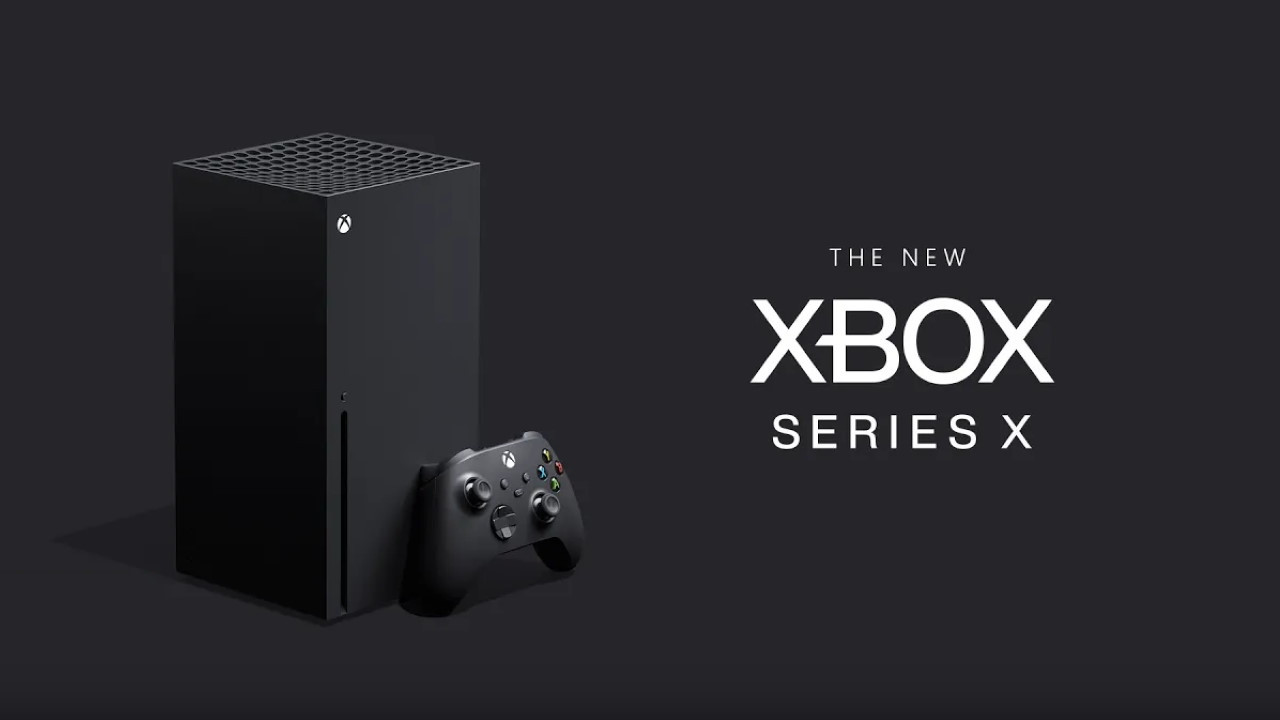 There could be a significant leap in the game industry for players and game manufacturers by 2020. Before that, we saw the previous Xbox sunk by Sony PS4. And the reason was the price. The Sony PS4 is priced at $ 399 while the Microsoft Xbox One X rated at $ 499. Here you can see the price comparison of the two previous versions.
This year, price is likely to be one of the main drivers for Sony and Microsoft. Immerse yourself in the tech specs of the Xbox X Series – it has built-in Microsoft xCloud streaming technology that keeps the device running smoothly and quickly.
The company also promises that graphics performance and speed will be better than Xbox One X. Other features include 4K image quality at 60fps, 8K resolution and 120fps gaming, GDDR6 memory, AMD Zen 2 processor, which is four times more influential than the previous Xbox One X and the custom NVMe SSD that reduces load time and improves the gaming experience by allowing gamers to play non-stop.
The list of games to ship with Xbox Series X includes Halo: Infinite and Hellblade 2: Senua's Sacrifice (next year). The release day is not certified yet, but the company just released a notice that says "Holidays 2020". With that said, we can look forward to the release in the summer or around the holiday season.
However, the amount is not yet officially known. However, due to the older version and high-end specs, the price would high than the predecessor.
LG 2020 Ultrafine Ergo Display
Make space on your desk for this most cooling device from LG: UltraFine Ergo Display. Recently, the company announced three premium models in the monitor segment: UltraWide, UltraGear, and UltraFine.
The starting driver in the line-up is the LG Ultrafine Ergo Display (model 32UN880). The monitor has a 32-inch screen with integrated 4K UHD quality (3840 x 2160).
The monitor also has an IPS display with a DCI-P3 color gamut of 95 percent and a revive rate of 60 Hz, which is the standard frequency for all types of televisions.
Other additional features include the USB-C port for quickly transferring data, charging your laptop, and two HDMI slots for fantastic clarity and great detail of all the images produced on the screen.
Also, the monitor has AMD Free Sync technology with a response rate of 5 ms pixels, which prevents stuttering and supports a dynamic refresh rate. However, there's one unique feature that allows LG to stand out: it's the swing arm component.
This attached function enables the monitor to rotate 280 degrees horizontally and tilt 25 degrees vertically. It is beneficial for professionals who spend a lot of their time working in front of the monitor.
LG hasn't announced the pricing either, but given the specs and quality of production, there is no hesitation in expecting a premium price.
Also Read: DIY vs. Outsourcing: IT Solutions, Pros, and Cons
Realme Fitness Band
Recently, following the launch of Realme Air Buds, the brand is expanding its steps in the lifestyle segment. The brand is increasing very rapidly in the smartphone market.
If you look back, we saw a dozen smartphones launch in 2019. Later it slowly entered the field of audio. And now he's taking his place in the lifestyle section by deciding to pull out the Gadgets Realme Fitness Band.
So 2020 is a mix of all kinds of innovative technical devices that manifest themselves in numerous available options. Recently, the head of Realme India stated in a video that they would start the fitness band in the first half of 2020.
However, there are many products in the fitness band industry like Samsung, Lenovo, Honor, and some other smartphone brands. If you look at the prices, Honor Band 4 costs Rs 1599, Xiaomi Mi Band 4, which turned out to be the most collected on the market, costs Rs 2299, Xiaomi Mi Band HRX Edition costs Rs 1299, Intex Fitrist Pulzz costs the same as Xiaomi Mi. Band HRX Edition.
Therefore, we can expect a price range between Rs 2000 and Rs 2500. However, considering the prices, the competitors in a similar market, and the pace of Realme, there would be intense competition between these key players.