Almost everyone knows this famous action-packed battle royale game. The PUBG Mobile game itself doesn't need any introduction as it has been one of the most wanted mobile games of 2020. The reason for this can be the amazing graphics or the smoother gameplay, but it all depends on the followers.
A lot of players have chosen this game to show their skills in 1v100 matches, where you must survive as long as possible. Every player starts with just one mission, and that is to come out alive from an unknown battleground. The unknown battleground, which is not fair to anyone, and whoever comes out alive is the match's best player. PUBG Mobile allows you to engage in thrilling fights, collect consumables, kill enemies, etc. Know more about pubg lite – midasbuy.
You can participate in Solo vs Solo, Duo vs Duo, or Squad vs Squad. At the beginning of every match, you will spawn at the Spawn Island, where you have to wait for a minute or so, then you will put in a plane with 99 other players. You can select your drop location and then jump according to your liking using a parachute.
After that, it all depends on the player's skill and playstyle. Make sure to find the best weapon possible and as soon as possible because you never know when the enemy will attack you. Also, collect consumables in case you get damage.Apart from Watching This Movie you Can Also Watch This Movie orey bujjiga songs download
The wise choice is to land someplace safe and loot in the first circle and then move to the safe zone and kill enemies.
PUBG Mobile Features
PUBG Mobile features five different maps as of now, including Livik, Erangle, Sanhok, Vikendi, etc. You can select any map you want; you can also choose to push your rank to a higher level or play for fun; it all depends on you. PUBG Mobile also allows you to play with your family members and friends to have more fun, but the most significant advantage is understanding each other.
The better you know your teammate, the stronger your bond and communication will be. The game also features Arena Matches and Arcade matches, which allow you to participate in a fast-paced 4v4 match. The Arena is also known as TDM, so make sure to participate in it to practice your reflexes.
Do you know you can play PUBG Mobile on a PC without buying the PC version and increase your gaming experience? If not, then it's time for you to know about the android emulator; an android emulator provides you with the opportunity to play high-performance mobile games on a PC without spending money.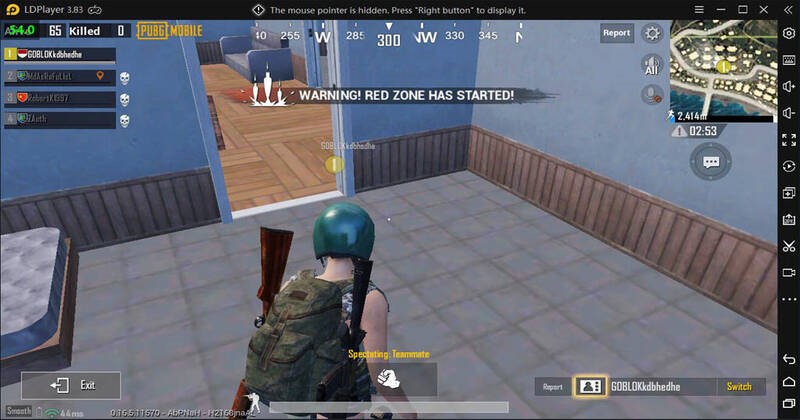 You don't need to buy the game or any other social media app to use. The best part about the android emulator is that it increases your reflexes and your shooting time and recoil. LDPlayer is an android emulator, an emulator that brings many new features and other things like a new app store. LDPlayer allows you to play PUBG Mobile on PC with the best emulator. But why choose LDPlayer for PUBG Mobile? Read the below-given section.
Also Read: UTube – Complete YouTube Downloader and Player App
Why LDPlayer is the best emulator for PUBG Mobile on PC?
Well, we can't trust someone's word, but what if we tell you that a lot of PUBG Mobile YouTubers play PUBG Mobile on PC using the LDPlayer emulator? Believe it or not, a lot of players usually play mobile games using the LDPlayer emulator. Below we have added a few features of LDPlayer, which will help you choose the best emulator for PUBG Mobile on PC.
The first and best thing about LDPlayer is that it allows you to lock your mouse by pressing the Control button on your PC. Locking the mouse allows you to move around and kill enemies easily.
LDPlayer's feature Multi-Instance allows you to play games at four different accounts simultaneously. For example, you are waiting for your friend and watching his game. At that moment, you can use LDPlayer's Multi-Instance feature to play another game while waiting for him.
LDPlayer allows you smart keymapping and the option to customize keys setting, etc. It doesn't just end here; there are many other new, unique, and improved features, which you can use any way you like. You can also check out LDPlayer's other features by downloading it and downloading PUBG Mobile on PC.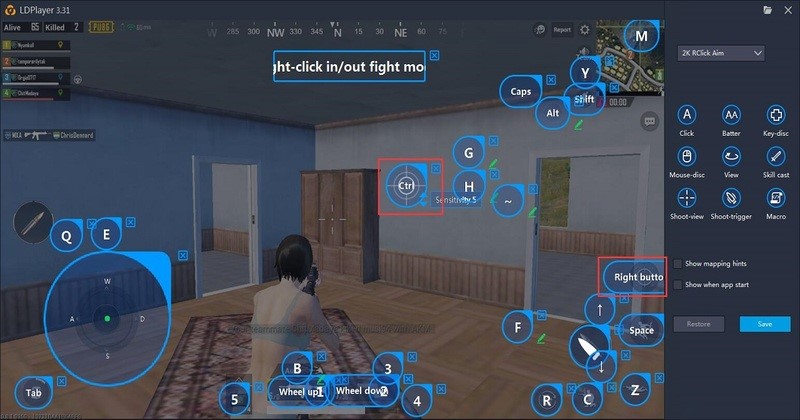 In short, you can also say PUBG Mobile emulator because LDPlayer is the first-ever android emulator that ran PUBG Mobile within the first week of its release while other android emulators were struggling with bugs, etc.
LDPlayer also allows you to play mobile games on High FPs and high graphics without any lag or ping drop. LDPlayer allows you to take a screenshot or record a video. It also minimizes the background apps, puts every power into PUBG Mobile, and gives you the best graphics possible.
Also Read: Turning Idea for Smart Cities and Enterprise Tech
How to download PUBG Mobile Emulator on PC?
Download PUBG Mobile Emulator on pc by using the following method:
Download and Install the LDPlayer android emulator on your PC/Laptop. (If you don't have it)
Launch the emulator and search for PUBG Mobile through the search bar. (You might ask to add a Google account at that point)
Download and Install PUBG Mobile on your PC and start enjoying your gaming sessions by making it more pleasant.
LDPlayer also offers a built-in APK Installer, which allows you to download the game on your PC. Download the APK file from the website and then install the game on your PC using the APK Installer.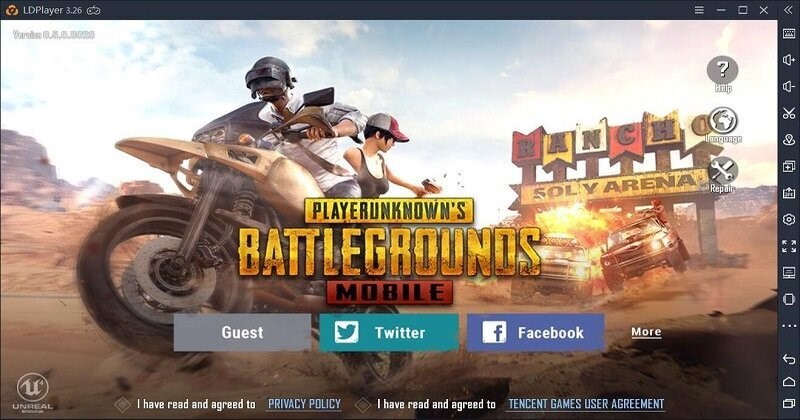 Conclusion:
PUBG Mobile Emulator is not like any other action-packed battle royale game. In fact, it is one of the most thrilling games with high graphics and active players.
You can also engage in fights or participate in the events to win outfits and gun skins. LDPlayer is the best ever android emulator for PC because it gives you a bigger screen, and it is the answer to your lagging problems as it doesn't drop ping or lag unless your PC is weak.