The fact that most of the world's population has become heavily dependent on smartphones and Internet connectivity indicates that digital changes rule our lives. You can no longer run the business in the old-fashioned way; a reliable Internet connection and the latest technologies are essential to help you market your products and services, reach out to buyers and retain loyal customers.
Guest author: Jacek Michałski looks at nine ways on how technology has changed business in the 21st century. To find out more about Jacek Michałski, click here.
Digital changes have had a huge impact on the way people work, think, purchase, live, and interact with one another. But how has digital technology changed global business? You will find the answer below:
High-speed Communication
Internet technologies help businesses communicate quickly with their customers. Businesses are increasingly devising new ways to connect with buyers and retain existing customers through social media posts, live streams on YouTube Live, Amazon Live, Facebook Live, and other platforms, mobile apps, and instant messaging apps.
Right now, the most popular way for businesses to communicate with their customers is through private chat groups and one-on-one messaging. Teens and young adults prefer spending a lot of time on messaging apps, and successful businesses are tapping into this trend to create new ways of getting in touch with users of instant messaging apps.
Loads of Content
A lot of content is now being created on messaging apps and social networking platforms. Every minute, 29 million messages are sent through Whatsapp and 3.3 million people post on Facebook. Marketers have realized that they can easily grab the attention of Whatsapp and Facebook users by creating content of their own.
The online casino market which has grown exponentially in recent years is also a great example of this. If you look at the Polish casino market, iGaming operators are under constant pressure to keep adding new casino games and increase their content to cater to the growing demands of Polish players.
Polish players prefer online casinos like YoYocasino as it gives them a lot of gaming options because the casino has made content loading a priority.
Increased Demand for Transparency
Digitalization has led to an increased demand for transparency. Customers want to know more about the companies that interact with them. If they want loyal customers, businesses have to be as transparent about their operation, licensing, ownership, and so on.
Consumers are increasingly using the Internet and search engines to research companies and their products before making a purchase. This is how the Internet has changed business and the way consumers buy products.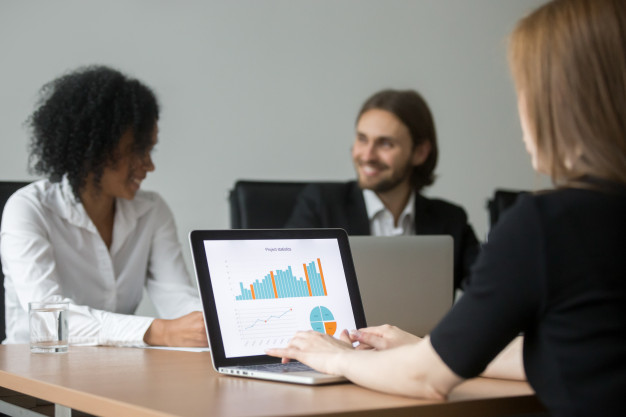 More Innovation
Digitalization has forced companies to create innovative ways to reach out to wider audiences and communicate with buyers. Companies have to be innovative and develop newer marketing strategies to survive in a tough and competitive business world.
Social Media Campaigns
Businesses are increasingly using social media networks and instant messaging apps to create a personal bond with their buyers. Social media has helped brands get very close to their customers. For example, thanks to social media campaigns, Apple has millions of supporters for products that it has not yet launched.
Cloud-based Apps
Companies have realized that using the cloud is easier and cost-effective. The cloud allows businesses to work in an organized way and store important company information that the company staff can easily access and update whenever required.
Personalization
Digitalization has made it easier for businesses to collect data based on consumer behaviour and use it to create personalized content, offers, bonuses, promotions, products, and services to specific groups of customers.
People love to buy from a company that sends them personalized messages. Companies can now use data collected through registration forms and subscription forms to respond to their customers personally, approach them on instant messaging apps, and communicate with them on social networking platforms.
24/7 Customer Support
Digital changes have made it possible for businesses to stay connected to their customers round the clock. You can send an email to the company and receive a response within minutes or connect with them through live chat and receive a response within seconds. You can also leave behind your phone number and request a callback.
Tough Competition
Thanks to the Internet, businesses can now remain open 24 hours per day, always looking out for fresh opportunities and finding new ways to please, attract, and retain customers. It is very difficult to compete with businesses that have implemented digital changes in their marketing strategies. Companies have only two options – either go digital or go bankrupt.
Conclusion
If a company is looking for success and progress, it has to go digital and keep abreast of the continuous changes in various social networking platforms and digital technologies. Companies have to recruit talented experts who understand digitalization, data analyses, and developing innovative ways to reach out to customers.