Digital Marketing Strategy: It doesn't need mentioning, but… the year 2020 was when the world went digital.
I think that's the one positive aspect of Covid-19.
People went online for every little thing. Be it shopping, entertainment, education, communication, or work. Everything was on the internet.
This is good news for ambitious marketers and entrepreneurs. With more potential audiences online, a business can reap a bunch of benefits. The most obvious of them is attracting more customers.
But I am sure you need more reasons to start digital marketing in 2021, right?
So, dear readers, join me as I walk you through seven reasons to use digital marketing strategies in 2021.
But first, let's talk about digital marketing.
What is Digital Marketing?
Digital Marketing Strategy In 2021: Digital marketing is the marketing by applying digital technologies and media.
Digital technologies and media include:
Business website
Mobile Applications
Social Media Handles
Search Engines
Paid Advertisement
Emails
Digital Partnerships
Now, let's talk about WHY you need Digital Marketing strategies for your business in 2021…
Seven Reasons You Need A Digital Marketing Strategy In 2021
1. Digital Marketing Is Powerful
Digital marketing has made it possible to reach customers anytime, anywhere.
Did you know that there are 4.66 billion active internet users in the world?
That's almost 60% of the entire world's population.
So, making your mark online means opening the chances to reach more customers than ever.
Digital marketing also allows you to be proactive. It means you don't have to wait for your prospects to learn about you. Instead, you could reach out to them and introduce yourself.
Let me share an example:
Suppose you printed an ad in a magazine wholesale printing. A person will come to learn about you if he picks up the magazine. And be honest… do you think he will pick up the magazine? When he's busy scrolling through his phone?
Um… the chances are thin!
But, if you run an ad on a search result page or social media, the story would be different. People have become addicted to digital devices.
4.33 billion people use the internet through mobile devices.
People use their phones like their survival depends upon it. I can't believe how many times an average person touches his phone. An average person touches his phone over 2,600 times a day!
Shocking… but it's true.
Mobile phones are the last thing we use before sleeping. And we grab it first thing in the morning. So, you see… you can reach your audience anytime, anywhere. Even if they're in their bed, office, or even restroom.
And the best part?
It isn't as expensive as you think…
2. Cost-Effective Way To Reach Customers
Don't worry if you're a small startup or have a limited marketing budget. Digital marketing has got you covered.
Compared to traditional marketing, digital marketing is cost-effective. Not to mention, it's far more promising than the previous one.
Here's why:
A company can promote itself by investing $0 through digital marketing. No, we aren't kidding! Many small businesses join social media websites to market their brand.
And how much does it cost to join social media?
Not even a dime.
And how much does it cost to run an ad on TV? $30.
Also, the business can send promotional content to its prospects via email. Again, it costs $0 to send an email.
But, sending a direct mail costs around $50.
So, which marketing saves more money?
Digital or Traditional?
Of course, it's Digital…
But… digital marketing is not 100% free. It needs investment, not in money, but in time.
A marketer has to give time to the digital campaigns to pour in results.
And… during that time…
He can check his ads' or content's performance.
3. It's Measurable Marketing 
How do you know your marketing strategies are working?
When customers come pouring in, right?
But, let's say your strategies are weak and need modification. How would you know then?
Digital marketing is the only way to keep track of your campaigns.
That's cool, right?
A marketer can tweak changes in the campaign if it doesn't perform well. Can he do that in traditional marketing?
Nope!
This brings us to a very important question:
How can a marketer measure his performance in Digital Marketing?
Thank modern digital channels for that! They provide valuable analytics and insights to check how the campaign is going.
Let me give you an example:
I'm sure you post pictures on Facebook and Instagram. How do you know which picture was the most liked?
Simple, by looking at the number of likes in the photos.
Do you get my point?
This was one example of a social media platform. If a business creates its profile on Facebook. It can get more information than the number of likes and comments a photo received.
A marketer can see the time when its audience was most active. It also shows the best days and times for posting content.
Can the traditional market provide you with that?
You only get to display your ad and pray to target potential buyers.
Talking about buyers brings us to our next reason…
4. Helps Target 'Ideal' Buyers
For me, traditional marketing, especially the printed one, is like gambling. You design the ad, print it, and wait for people to see it.
It can be successful or… a total failure!
Also, in this type of marketing, you invest your resources for everyone to see your ad. Even if they don't fit your ideal buyer's persona.
But, in digital marketing, a marketer has control over his audience. He can show his ad to people who are most likely to buy from him.
Showing the ads to an interested audience increases the chances of sales.
It's the biggest reason to start digital marketing in 2021.
You can select the characteristics of the audience you want to target. For example, you can select their ages, genders, professions, and even interests.
Isn't it great?
You get to spend your marketing budget on people who are most likely to become your customers.
If you're thinking social media is the only place where you can control your audience… you're wrong.
Another place where you can target your ideal buyers is the search engine.
Search engines, a goldmine for marketers to attract buyers.
5. Wide Use Of Search Engines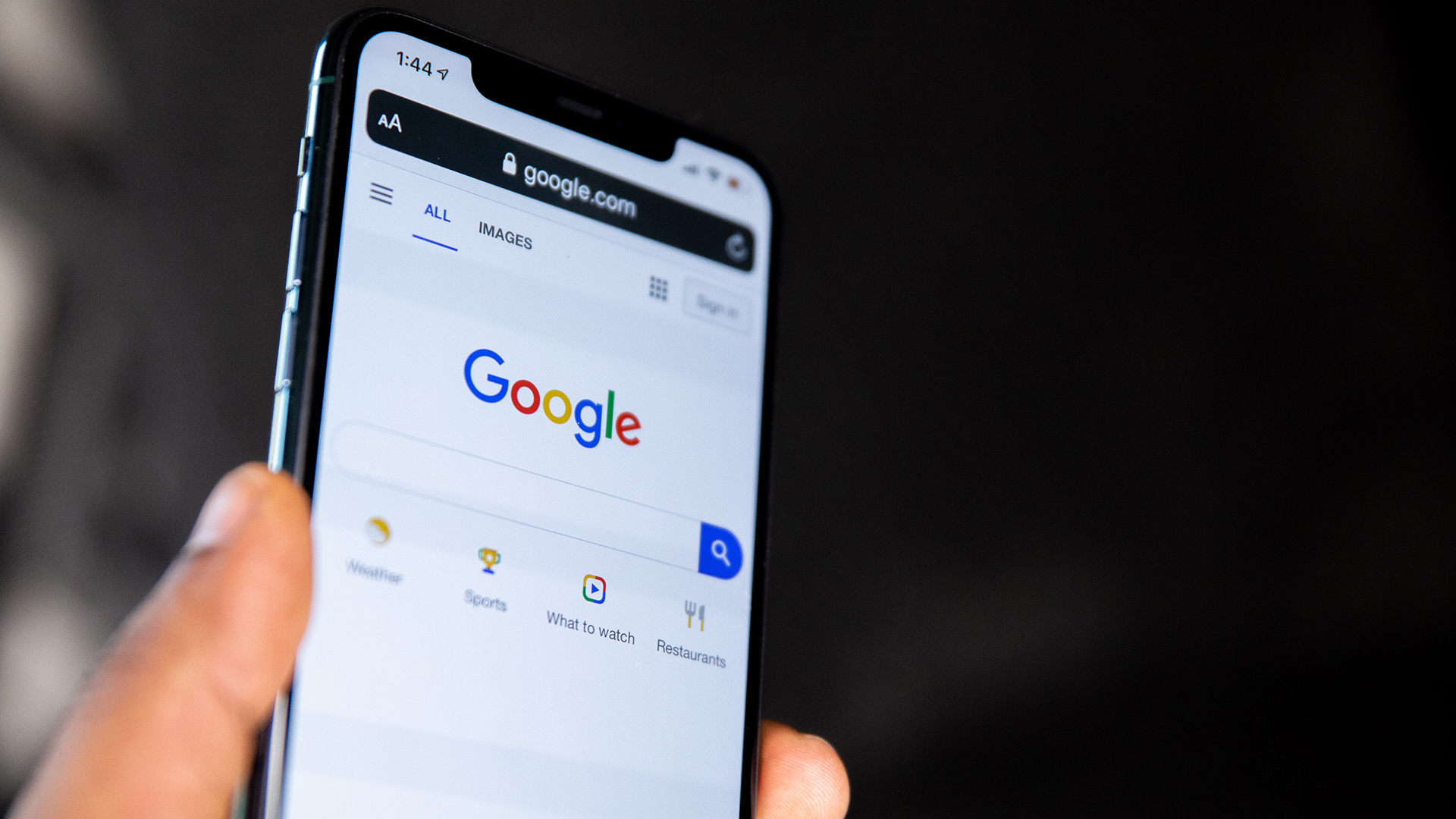 Digital Marketing Strategy In 2021: Google comes to our mind when we talk about search engines. After all, that's the place where we go to find a solution to our problems.
Do you know how many queries Google receives each day?
It receives around 5.6 billion search queries.
So, can you imagine how many people visit google.com daily? Or let me rephrase it; how many people visit it each minute?
Wouldn't it be great to become visible to people interested in the products or services you deal in?
Appearing on search engine result pages means opening the gateways for potential traffic. Who would miss out on such an opportunity?
Of course, nobody. Except…
Businesses that haven't adopted digital marketing.
There is no other platform that can expose your business to a vast audience.
Oh, wait… there is!
The new hangout spot of Millennials and Gen Z.
Also Read: 4 Benefits Of Working With A Managed Service Provider
Yup! I am talking about social networking sites…
6. Social Media Is The New Drug! 
There is a reason I called social media a drug.
It's okay! You don't have to agree with me.
Read the following stats to understand WHY I said WHAT I said:
There are currently around 3.78 billion social media users across the globe.
People spend an average of 2 hours and 25 minutes daily on social networking sites.
54% of people use social media to research products.
91% of people use social media through their cell phones.
500 million stories upload daily on Instagram.
Do you still think there's a reason to miss out on social media marketing for your business?
Social networking sites are a perfect place to reach your audience. You can promote your business, connect with your followers, and even boost your sales.
Yes, it's true!
Popular social networking sites Facebook and Instagram allow businesses to sell their goods. So, it wouldn't be wrong to say:
Social media is an epic combo for marketing and exploding sales!
Besides, businesses present on social media put in maximum a lot of effort to attract a large audience.
Thus, if you want to compete with your rivals, social media presence is a MUST!
This brings us to a VERY important (yet the last!) reason…
7. Provides A Competitive Edge 
Do you have millions of dollars to spend on placing ads on billboards? Or running ads on television?
If yes, then there's a chance your business can survive in the cutthroat market.
But, if not… then all you need is a good internet connection and a digital device to market your brand.
Yup! That's how easy and convenient digital marketing is.
Small businesses and startups can compete in the market without breaking a bank. And they can also market their goods across the world.
But… there's something else you can also do with digital marketing…
You can spy on your competitors. By visiting their websites, social profiles, groups, etc.
It'll help you understand what marketing strategies they're using. And then, you can apply those strategies too to stay in the competition.
You can also know what people are saying about your brand. They can share their reviews about your products on social media or your website.
Besides that, you can connect with your audience and foster a long relationship.
Wrapping Up…
So, here you have it!
7 reasons you need a digital marketing strategy in 2021.
Now, what you have to do is: give us one good reason for not adopting a digital marketing strategy?
There are many benefits of digital marketing. But…you won't receive any if you don't embrace it!
So, what do you think? Will you use digital marketing to grow and earn huge profits? Or will you stay invisible in the populated online world?
The choice is yours!
Author Bio:
Ricky Hayes is the Co-Founder and Head of Marketing at Debutify – free Shopify theme, helping dropshippers build high-converting stores in minutes. He is a passionate entrepreneur running multiple businesses, marketing agencies, and mentoring programs.