Coding boot camps are intensive, fast-tracked learning programs that teach digital skills. These skills include Data Science, Full-Stack Web Development, UX/UI Design, and Digital Marketing.
Via project-based learning, coding boot camps prepare students for a tech career in roughly 12 weeks. There are over 100 coding boot camps in locations across the United States and Canada and approximately 50 boot camps globally.
A boot camp costs $14,000, and graduates from the program have reported an average starting remuneration of $69,000. The first boot camps started in February 2012, and since then, the industry has expanded throughout the United States and globally.
The duration of boot camps varies between 6 and 28 weeks; however, a bootcamp lasts 14 weeks long, on average.
Coding boot camps like the ones offered at ThriveDX impart modern and commonly-used programming languages and frameworks such as JavaScript, Ruby on Rails, PHP stacks, and Python on Django.
Additionally, the boot camps are heavily project-based, and students must put their learnings into practice immediately.
Just weeks into the bootcamp, students can create fully functional web apps, use fundamental dev tools, and analyze data.  Since its inception, the boot camp model has expanded into other digital skills such as Cybersecurity, Data Science, and UX/UI Design; ThriveDX specializes in cybersecurity training boot camps.
Graduates leave the bootcamp with a portfolio, interview skills, an online presence, and so much more.  Most boot camps assist graduates with finding an internship or matching students with a network of employers.
Reasons to Consider a Cybersecurity Bootcamp
Increased earning potential is one practical and essential reason to consider attending a cybersecurity boot camp.  In comparison to other Information Technology-related jobs, security professionals typically earn more.  According to experts, the average salary in cybersecurity range between $89,000 for a technician or specialist and $131,000 for an architect of cybersecurity.
Other reasons for choosing cybersecurity boot camps include the following:
Boot camps facilitate a quick and direct path to a promising career.
Compared with college degrees, boot camps are a lot more affordable.
Boot camps typically facilitate the flexibility required by students who have full-time jobs.
Cybersecurity professionals typically design boot camp curricula.
The tools and technologies taught in a boot camp are relevant and current to the security industry.
For nearly a decade, universities and colleges have gained disapproval for including too many needless remedial courses and degree requirements that make the program last much longer than necessary.
Boot camps provide an efficient pathway to the end goal of getting hired for an exceptional cybersecurity job.
Overview of Coding Boot Camps
The complete training offered by a beginner-level boot camp is suitable for anyone who needs further education to meet the qualifications for an entry-level cybersecurity job.
Techies who are self-taught and those who have some cybersecurity experience or education will have the foundational knowledge needed to succeed.
Advanced and intermediate boot camps, like those offered by ThriveDX,  provide compulsory training for cybersecurity workers interested in advancing their careers.
Some workers will be assisted by certification pre-test training to get to the next level. Career development can be advanced by becoming an in-house specialist. This can be achieved by joining a bootcamp that offers a deep dive into cybersecurity.
These boot camps are great for IT professionals who want to advance to the domain of more specialized cybersecurity. Additionally, coding boot camps provide an excellent method of expanding your knowledge.
For instance, they are ideal for cybersecurity analysts who want a deeper understanding of pen testing or ethical hacking.
If you want a well-rounded education to unlock a career designed to take you to the height of your chosen area, your best choice is a college degree.  If the goal is to get a foothold in cybersecurity by becoming qualified for a particular job right away, a boot camp can help.
Boot camps are intensely concentrated on developing the skills needed to function in cybersecurity; the same breadth of classes will not be provided compared to a college degree program.
Educational experts recommend that boot camps should be considered by students who do not have the option of doing a degree, not instead of a degree if getting one is an option.
Where a boot camp program is concerned, you can expect it to include lectures, class discussions, mentoring, practice labs, real-world simulations, and hands-on projects. In addition, reputable coding boot camps like ThriveDX typically include internships, career preparation, and networking events.
ThriveDX Helping Others to Level Up Their Cybersecurity Skills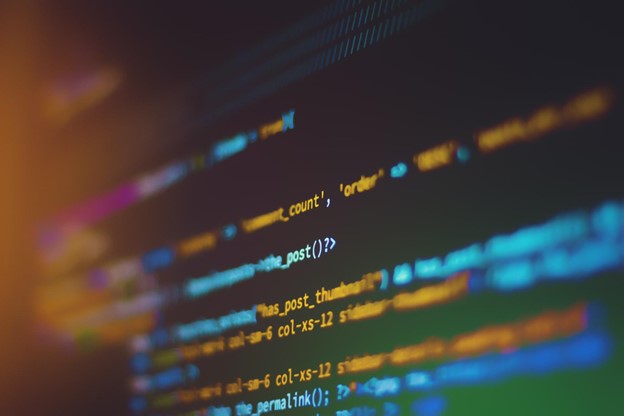 The professionals at ThriveDX are committed to transforming diverse groups of universal learners from a range of socioeconomic backgrounds and creating a digital and cyber workforce worldwide.
This is achieved via their unique ecosystem that drives market-driven training, industry-leading services, and technological innovation.
ThriveDX cultivates an ecosystem of sharing and collaborating information to revolutionize the industry.
They aspire to build on their team of passionate professionals and amplify their worldwide impact by bringing confident, ambitious individuals to join forces with them. In essence, ThriveDX is dedicated to assisting others in leveling up their skills.
The company has decades of market experience and provides a revolutionary educational model concentrated on real-world applications. ThriveDX combines modern and traditional learning methods, practical experience, and cutting-edge research.
The courses offered by ThriveDX are designed by industry leaders and delivered by experts. They have a market-based curriculum that enables learners to engage realistically with the material.
This is done while the students develop the required experience and skills that educational institutions, top employers, and businesses across the world are seeking.
In today's job market, coding is a highly sought-after skill.  After completing a bootcamp, you will be able to get freelance projects. Coding knowledge is vital for new data science and artificial intelligence areas.
Knowledge of coding can be a remarkable asset in securing a high-salary job. You will likely fail in a new career outside of taking special courses like the cybersecurity training offered by companies like ThriveDX.
Further Reading:
1, Best Email Marketing Strategies to Expand your Travel Agency Business